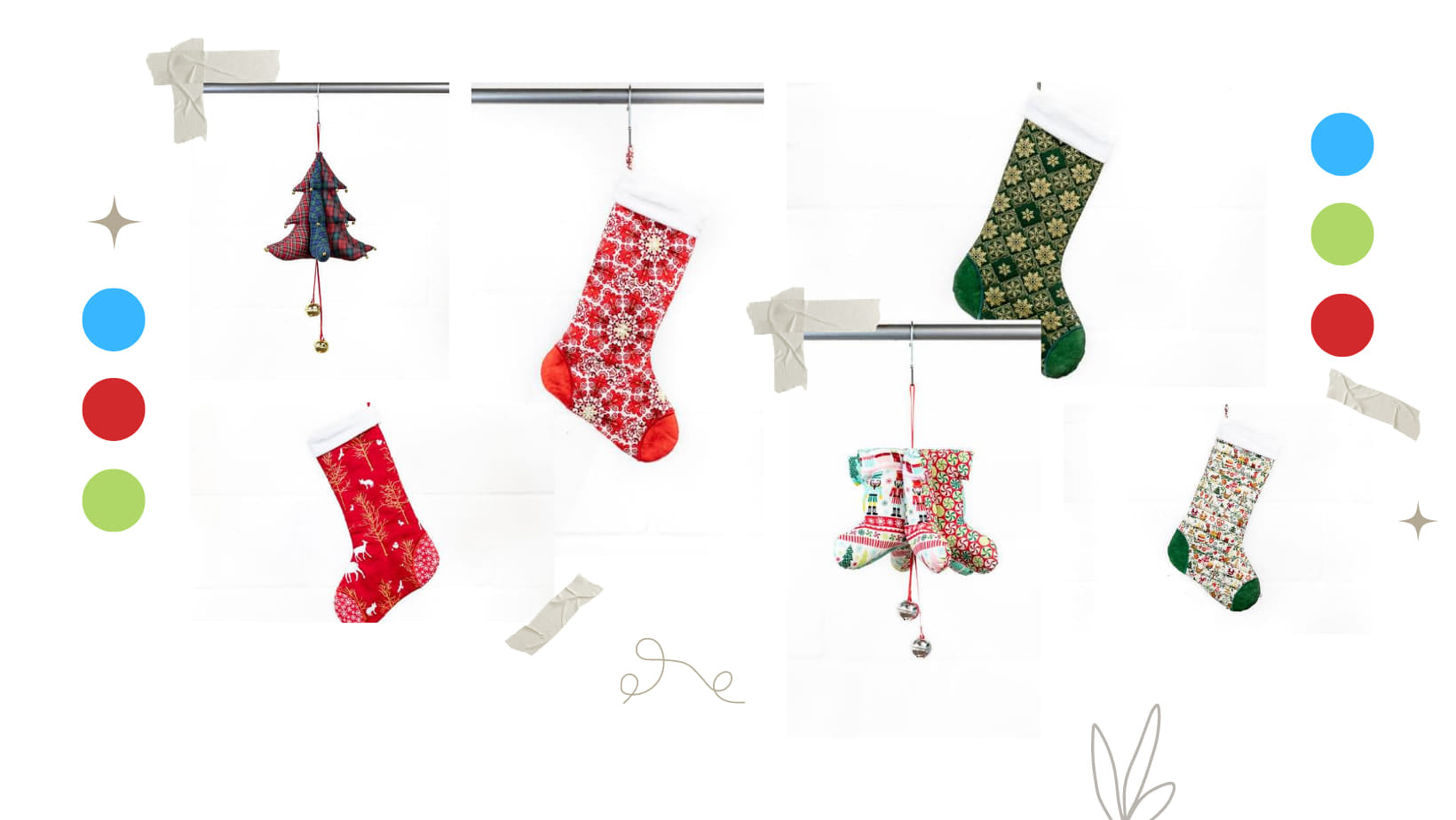 Welcome to our enchanting online shop, your one-stop destination for all things festive and creative! Step into a world of handcrafted wonders as we bring you a delightful collection of handmade Christmas decorations, crafting kits, and fabrics that will infuse your holiday season with charm and warmth.
Our handcrafted Christmas decorations are lovingly created with attention to detail and a sprinkle of holiday magic. Each ornament and bauble is a unique piece of art, designed to add a special touch to your holiday decor and create cherished memories for years to come. From whimsical snowflakes to jolly Santas, our decorations are sure to captivate your heart and spread the joy of the season throughout your home.
For those who love crafting and DIY projects, our crafting kits are a dream come true. Each kit is thoughtfully curated to inspire your creativity and provide everything you need to create your own masterpieces. Whether you're a seasoned crafter or a beginner, our kits offer a delightful way to spend quality time during the holidays, crafting beautiful keepsakes and personalized gifts.
Explore our collection of fabrics that embody the spirit of Christmas with their festive patterns and colors. Perfect for quilting, sewing, and other crafting projects, our fabrics add a touch of holiday cheer to your creations. From classic reds and greens to whimsical prints, our selection of fabrics allows you to infuse your holiday projects with the magic of Christmas.
Looking to add a touch of nostalgia and charm to your space? Our bunting is the perfect solution! Handmade with love, our bunting captures the essence of the season with its delightful designs and cheerful colors. Whether adorning your mantelpiece or adding a festive touch to your walls, our bunting creates a warm and inviting ambiance that celebrates the joy of the holidays.
Cozy up with our holiday-themed cushions, crafted with soft fabrics and adorned with festive motifs. These cushions add a touch of comfort and elegance to your home decor, making them the perfect addition to your holiday gatherings and cozy movie nights by the fireplace.
At our online shop, we take pride in offering you a curated collection of handmade Christmas delights that reflect the beauty and spirit of the season. From the joy of crafting your own decorations to adorning your home with handmade treasures, we invite you to immerse yourself in the magic of Christmas and create memories that will be cherished for years to come.
Embrace the joy of the season and make this Christmas truly special with our handcrafted decorations, crafting kits, fabrics, bunting, and cushions. Welcome to a world of holiday enchantment, where creativity knows no bounds, and every corner is adorned with the magic of Christmas. Happy shopping and happy crafting!