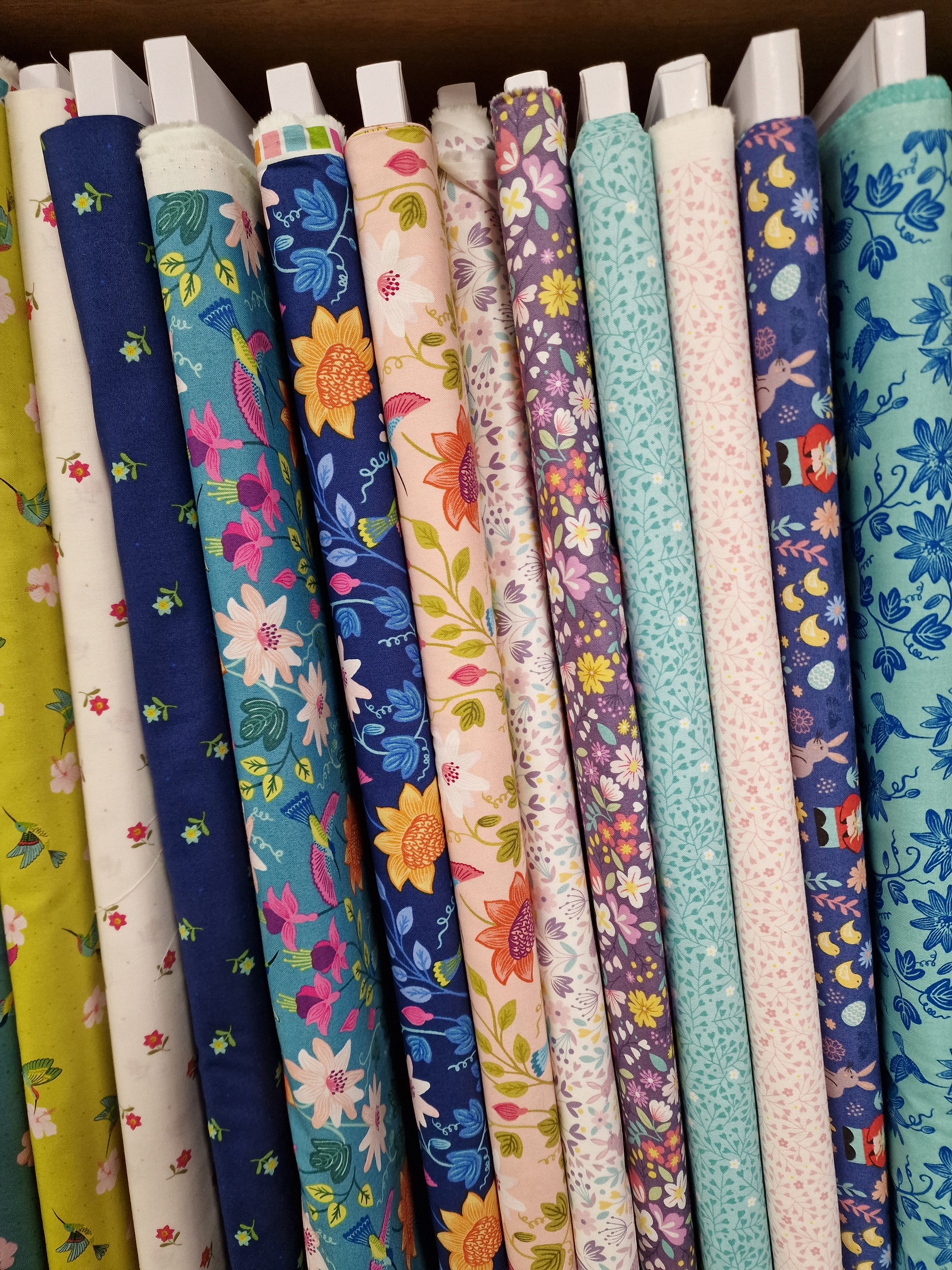 Welcome to our diverse and exciting world of fabrics, where creativity knows no bounds! Here, you'll find an extensive collection of fabrics carefully curated to inspire all types of sewing and crafting projects. Whether you're a seasoned seamstress, a passionate quilter, or a DIY enthusiast, our selection of fabrics is designed to cater to your every creative need.
Explore a rainbow of colors, textures, and patterns, each waiting to breathe life into your artistic visions. From soft and luxurious cotton to luscious velvet, durable denim, and ethereal chiffon, our fabrics span a wide range of materials, making them ideal for a multitude of crafting endeavors.
Unleash your imagination and dive into a world of possibilities with our fabrics that are perfect for apparel, home decor, quilting, accessories, and so much more. Whether you're crafting exquisite garments, designing cozy blankets, or adding personalized touches to your space, our fabrics are here to elevate your creations to new heights of elegance and style.
Delight in our selection of pre-cut fabric bundles and versatile fabric by the meter, offering you the convenience and flexibility to tailor your purchases to your unique projects. Our fabrics are sourced from renowned manufacturers, ensuring that you receive materials of the highest quality that will stand the test of time.
We understand that crafting is not just a hobby; it's an expression of your creativity and passion. That's why we take pride in providing you with fabrics that inspire, support, and delight you in your crafting journey. Our commitment to quality, variety, and value ensures that you'll find the perfect fabric for every sewing and crafting project.
As you embark on your creative journey, know that our team is here to assist you every step of the way. From expert tips to personalized recommendations, we're dedicated to making your crafting experience truly enjoyable and rewarding.
So, dive into our world of fabrics, where your imagination is the only limit. Create stunning masterpieces, embrace the joy of crafting, and let our fabrics be the canvas on which your creativity comes to life. Welcome to a world of endless possibilities, and happy crafting!