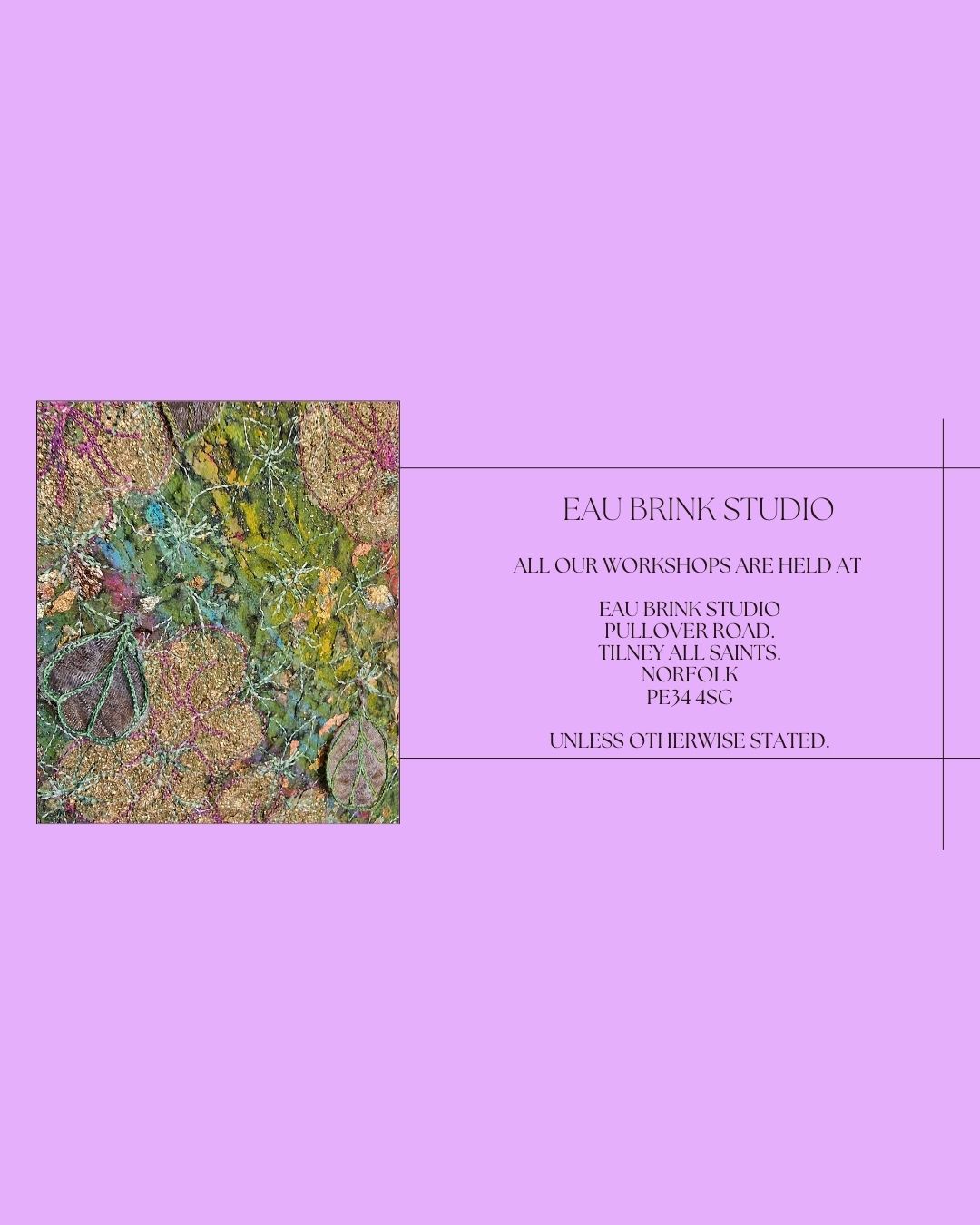 Immerse yourself in the captivating world of textile art and crafts with our extraordinary workshop collection at Eau Brink Studio. Discover the magic of fabric, thread, and needle as we offer an array of immersive workshops led by skilled textile artisans and experts.
Unleash your creativity and explore a wide range of textile techniques, from intricate embroidery to mesmerizing fabric dyeing. Whether you're a seasoned textile artist or a complete beginner, our workshops cater to all skill levels, providing a nurturing and inspiring environment to enhance your craft.
Join us in the art of hand-stitched wonders, creating breathtaking embroidery masterpieces, or delve into the fascinating world of fabric manipulation, where you'll learn to transform textiles into sculptural works of art.
Our carefully curated workshops offer hands-on learning and personalized guidance, ensuring that each participant gains valuable insights and hones their textile skills. Connect with fellow textile enthusiasts, share ideas, and be part of a supportive community that celebrates the art of textiles.
Experience the joy of working with different fabrics, colors, and textures as you create unique and expressive pieces that reflect your artistic vision. Whether you're passionate about quilting, felting, or surface design, our textile art and crafts workshops provide the perfect platform to explore, learn, and grow.
Browse our workshop collection and secure your spot today. Elevate your textile artistry to new heights, and embrace the beauty of handmade creations at [Your Shopify Store Name]. Unravel the art of textiles and crafts with us, and let your passion for fabric and fiber come to life in the most inspiring and enriching way.