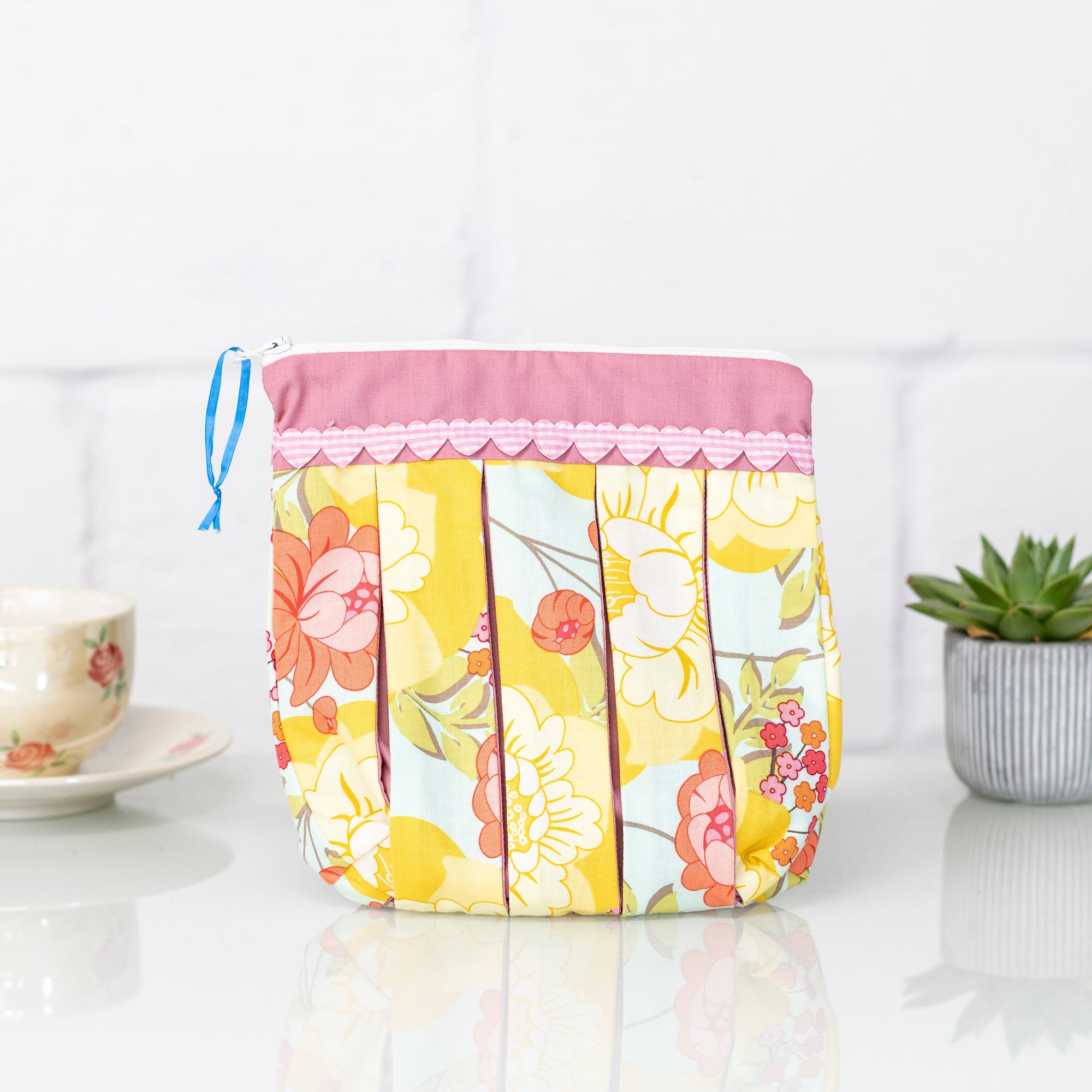 Welcome to our collection of handcrafted fabric bags, where style meets functionality in the most delightful way! Each bag in our collection is carefully designed and lovingly made by Anita from Eau Brink Studio, ensuring that you receive a unique and high-quality piece that is both practical and beautiful.
Discover a wide range of fabric bags that cater to your every need and style. From trendy tote bags that accompany you on your daily adventures to chic cosmetic bags our collection has something for every occasion and preference.
Our fabric bags are crafted using premium materials that are not only durable but also environmentally friendly. We take pride in offering sustainable options that align with our commitment to ethical practices and caring for the planet.
Each bag is a reflection of the artisan's creativity and passion for craftsmanship. From intricate patterns to eye-catching embellishments, our fabric bags are designed to stand out and add a touch of personality to your ensemble.
With ample storage space and thoughtful organizational features, our fabric bags are not only fashionable but also highly functional. Say goodbye to clutter and welcome a stylish solution to carry your essentials with ease and elegance.
Whether you're on a shopping spree, heading to the office, or enjoying a leisurely day out, our fabric bags are the perfect companion that effortlessly complements your lifestyle.
Embrace the beauty of handcrafted artistry and add a touch of elegance to your everyday with our fabric bags. Each bag is a celebration of creativity, craftsmanship, and individuality, making it a truly special piece that you'll cherish for years to come.
Welcome to a world of handmade fabric bags where fashion meets sustainability, and every accessory is a work of art. Happy shopping and happy styling!