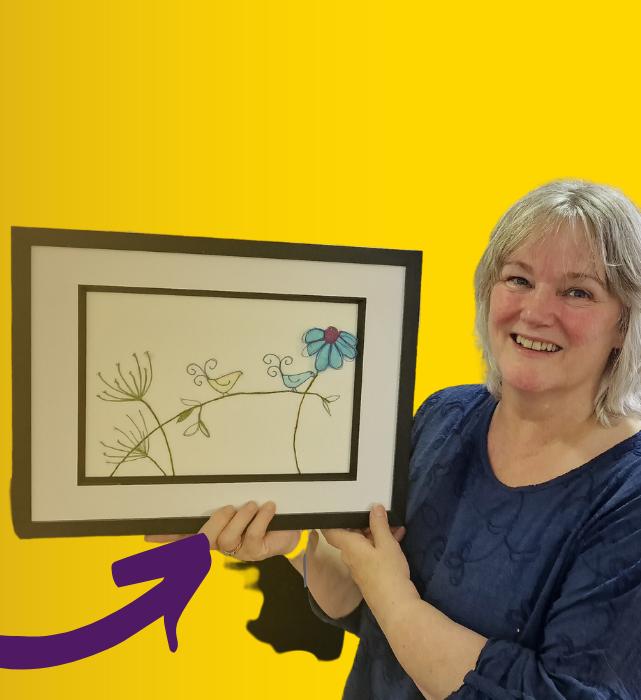 "Discover a world of artistic wonder through the exquisite patterns crafted by Anita and her fellow textile artists at Eau Brink Studio. These patterns are a testament to the boundless creativity and expertise that flourish in the heart of West Norfolk, UK. Drawing inspiration from the rich tapestry of nature, each design is a harmonious blend of colors, textures, and intricate stitching.
Anita's passion for mixed media textile art, coupled with her dedication to free motion embroidery, shines through in every pattern. Her unique vision transforms fabrics and threads into captivating narratives that evoke emotion and inspire creativity.
But the magic doesn't stop with Anita; the collaborative spirit of Eau Brink Studio brings together a collective of talented textile artists. Their diverse styles and techniques infuse each pattern with a distinct personality, making every creation a work of art that speaks to the soul.
Whether you're a seasoned textile enthusiast or a curious beginner, these patterns offer endless possibilities. They're not just designs; they're invitations to explore the world of textile artistry, to stitch your own story, and to share in the vibrant community of Eau Brink Studio.
From intricate floral motifs to abstract wonders, the patterns from Anita and her fellow artists at Eau Brink Studio are a testament to the beauty that can be woven from threads and fabrics. Embrace the artistry, embrace the creativity, and let these patterns be your muse."